Magnum ST Series 2

Twin Screw Series
High SME Ratings and Unsurpassed Versatility
The Magnum ST Series redefines versatility for smaller extruders with no loss of capacity. The ability to use higher SME (Specific Mechanical Energy) settings to take extruded products to the next level.
Speeds up to 1,200 rpm
Power levels to 165 kWhr/t SME at volumetric capacity
Benefits of higher SME inputs:
Potential for lower bulk density
Higher absorbency levels of liquid coating
Smaller cell structure
Enhancement of textural properties
Higher cook levels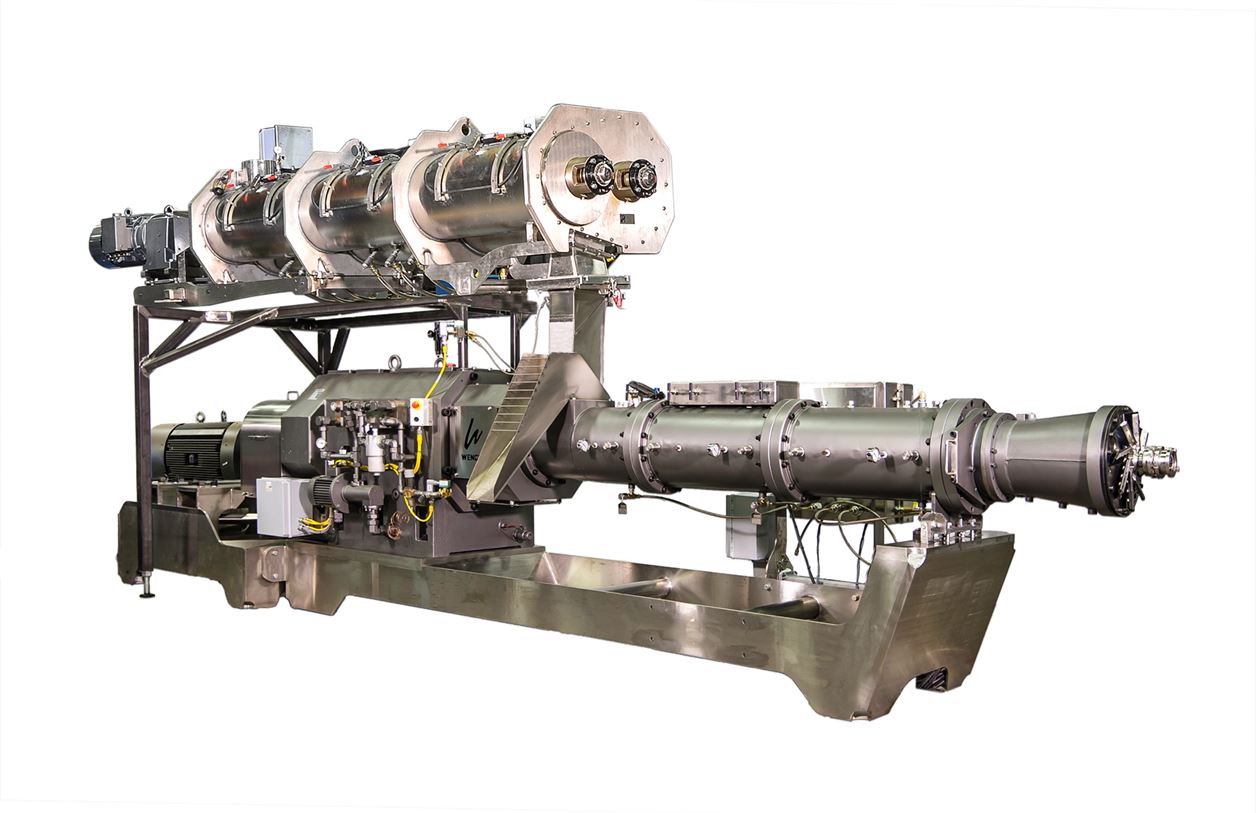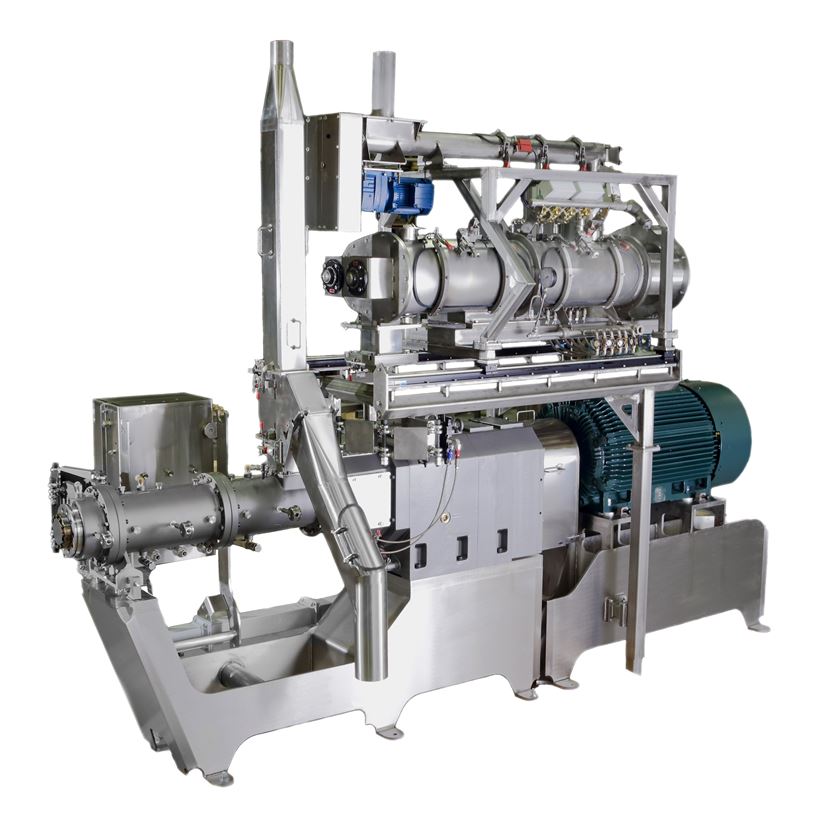 Higher Torque at Lower Speeds for Extreme Processes
Utilizing parallel-shaft twin screws, the Magnum ST Series extruders are ideal for unique processes that require extreme operating parameters. With their increased process flexibility and rate potential, the Magnum ST Series is especially suited for:
Applications with extreme product viscosities
Processes requiring high SME inputs
Continuous physical and chemical reactions
Dispersive mixing applications
The Magnum ST Series is ideal for applications requiring high torque at low extruder shaft speeds and for jobs that require increased rate potential, where rate is dependent on SME and shaft speed.
Automatic Control Systems

As the ultimate in control systems, our automated process management (APM) utilizes our exclusive Human-Machine-Interface (HMI) to relieve the programmable logic controller of many time and memory tasks, including formula storage and manipulation, color graphic generation and trending.

High Intensity Preconditioner

The Wenger High Intensity Preconditioner (HIP) provides a level of mixing capability that makes it the perfect complement to the newest Wenger extruder designs. A choice of three "mixing intensity" settings, controlled by process personnel, provides control of process requirements, allowing the increased addition of fiber, higher levels of whole grain additives and liquids in the recipe. The intense mixing provided by the High Intensity Preconditioner also creates smaller particles for more uniform hydration and better temperature control of the recipe.

Roll Away Feature provides even more flexibility to the process, Wenger's unique roll-away feature allows the preconditioner to be bypassed in those situations where the HIP is not required, as dictated by recipe blends or final product characteristics.

Dry Ingredient Feed System

Choose from screw conveyors or vibratory feeders combined with bin capacities up to 4,250 liters. No matter the combination, the included Wenger bin feeder system ensures uninterrupted and rate-controllable metering of raw materials into the preconditioner and extruder. The system is further supported through load cells that weigh the dry mix in the bin and signal to the Loss-In-Weigh controller the flow rate through the feeder device.

Convenient Barrel/Shaft Removal

Quick and simple barrel/shaft removal is facilitated through a hinged cone head that eliminates the need to open the barrel for cleaning or for changing final screw elements, simplifying maintenance for a higher degree of sanitation and allowing quicker service for less downtime.

Overhead Rail System

Unique to Wenger extruders, the overhead rail system permits operators to conveniently add process tools or remove extruder barrel components without heavy lifting or the need for additional equipment. The rail system also supports the hood, knife and additional options for cleaner floor space and greater durability.
Talk to a Product Specialist
to discuss the feasibility, design and implementation for your project