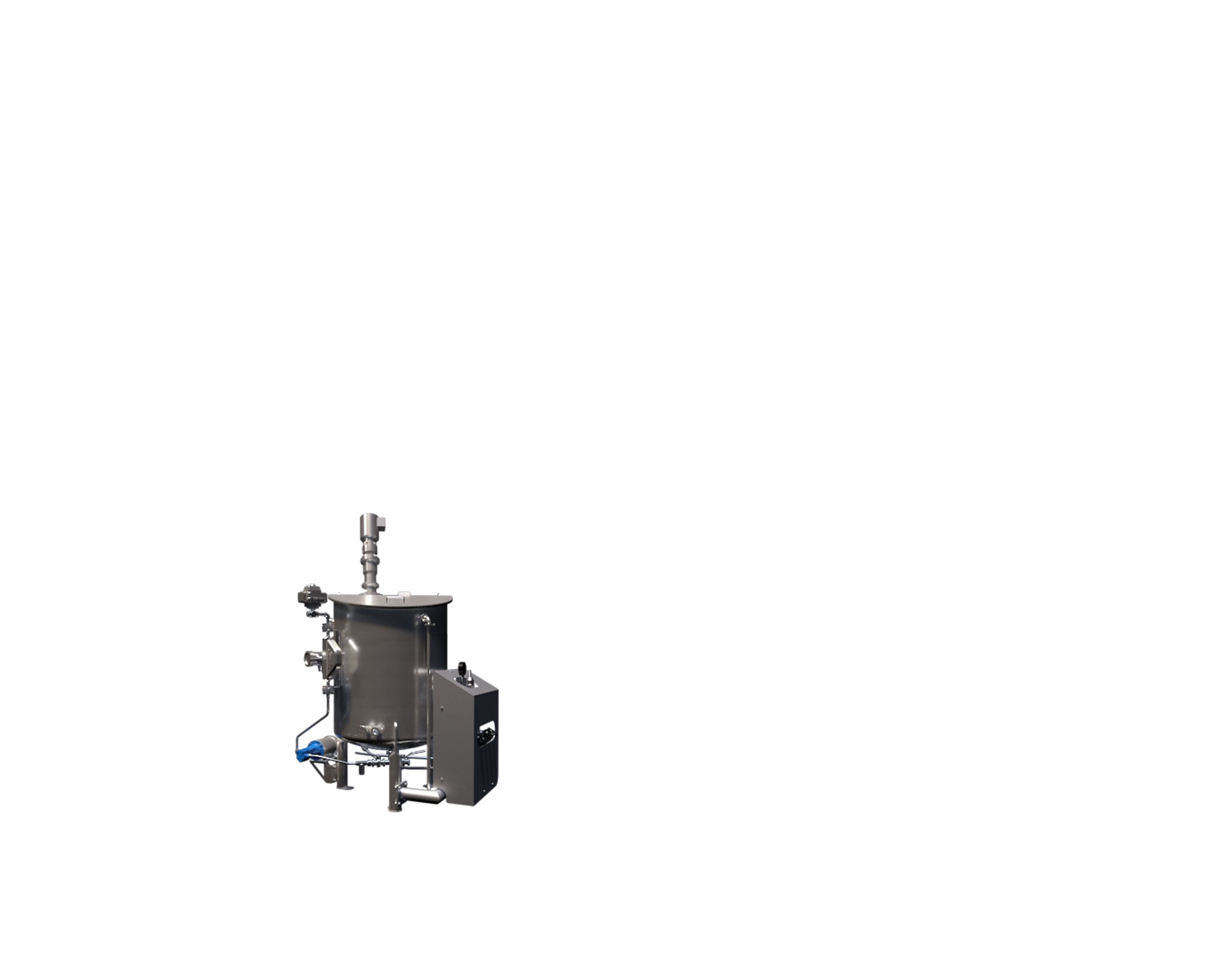 Shutdown Oil System (SOS)
An Effective way to Improve Shutdown Operations of your Extruder
A common issue facing cooking extrusion operations is how to effectively shut down the equipment without contaminaing the surrounding area with water discharge.
The answer is Wenger's Shutdown Oil System (SOS). This clever approach was designed for extrusion cooking processes by using oil or fat - instead of water - to aid in the shutdown process.
Oil is heated and stored in a vessel near the extruder. During shutdown, oil is injected into the extruder barrel at a user-determined rate. The oil mixes with the material in the barrel to create a semi-moist materal that will not drain out from the die or back pressure valve, but also will remain pliable. Even if the extruder is off-line for a long time period, the oil-laden material will not harden completely thus making start-up much easier (no more scraping and removing of dried product on the screws).
Benefits of the SOS solution:
Product changeovers are quicker and more efficient
Eliminates free water discharge
Oil-laden material is easier to recycle or dispose
Keeps material in extruder soft for much easier start-up processes
Significantly reduces the time required to clean dies
Reduces incidents of plugged floor drains
Reduces strain on facility treatment systems or sanitary sewers.
Talk to a Product Specialist
to discuss the feasibility, design and implementation for your project