Precise and Efficient Processing

Extruder features that optimize process stability and enhance versatility

Each component engineered specific for your application

Abundant Product Possibilities

Puffs, stars, moons, o's, honey combs, rice crisps & other cereals

Corn curls, balls, tubes, rings & other snacks – and a full range of textured vegetable protein products

Improve output-to-energy ratios and simplify maintenance

Increase the life of critical screw and barrel components
Textured Vegetable Proteins
Target objectives: texture, mouthfeel and appearance
Textured vegetable proteins: Soy, wheat gluten base, pea, lupin, lentil and legume
Recipe add-ins: Salt, coloring, starches, oils and flavors
High Moisture Meat Analogs
High Moisture Meat Analogs (HMMA) are plant-based products designed to mimic whole muscle meat. They can be created to:
Exhibit similar characteristics for moisture, protein and fat contents
Feature a densely layered, somewhat fibrous structure
Contain between 50% and 80% moisture after extrusion, corresponding to their whole meat counterparts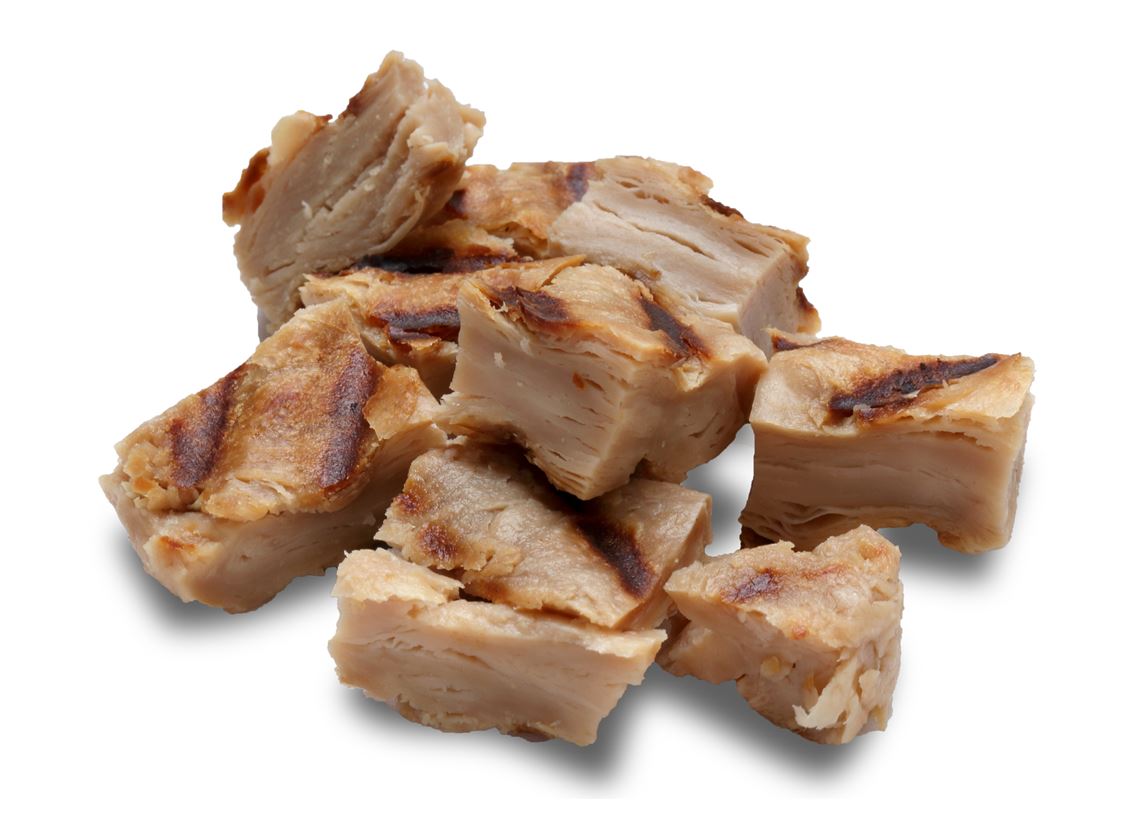 Breading Products
Extrusion for Breading Processes
Reduce equipment, labor and energy costs and space requirements
Advantages over conventional baking for gluten-free breading
Relies on protein development and the expansion of starch fraction in the cereal grain instead of fermentation
Traditional Breading Products
Can be produced by baking loaves of bread with specific cell structures and textures designed for breadcrumb applications
Predust baking process produces dense breading products but yield fine particle size or granulation when ground
Cracker Meal
Similar to predust but often includes a small amount of leavening agent
Creates slightly porous product during baking
Final texture is not as hard as predust can be used for meat product coatings
Expanded Crumbs
Includes a fermentation step along with proofing and baking
Allows a more open, porous cellular structure
Produces a tender breading that can be used on a variety of food products
Stuffing and croutons can use the same process
Rusk Breading
Used as a binder instead of a coating
Can be mixed in with food such as cutlets, patties or ground meat to bind meat and flavorings when fried
Panko
Also referred to as Japanese crumb, oriental or Pandora based on geographic region
Flaky bread crumb used as a crunchy coating for fried foods
Made from bread baked by passing an electric current through the dough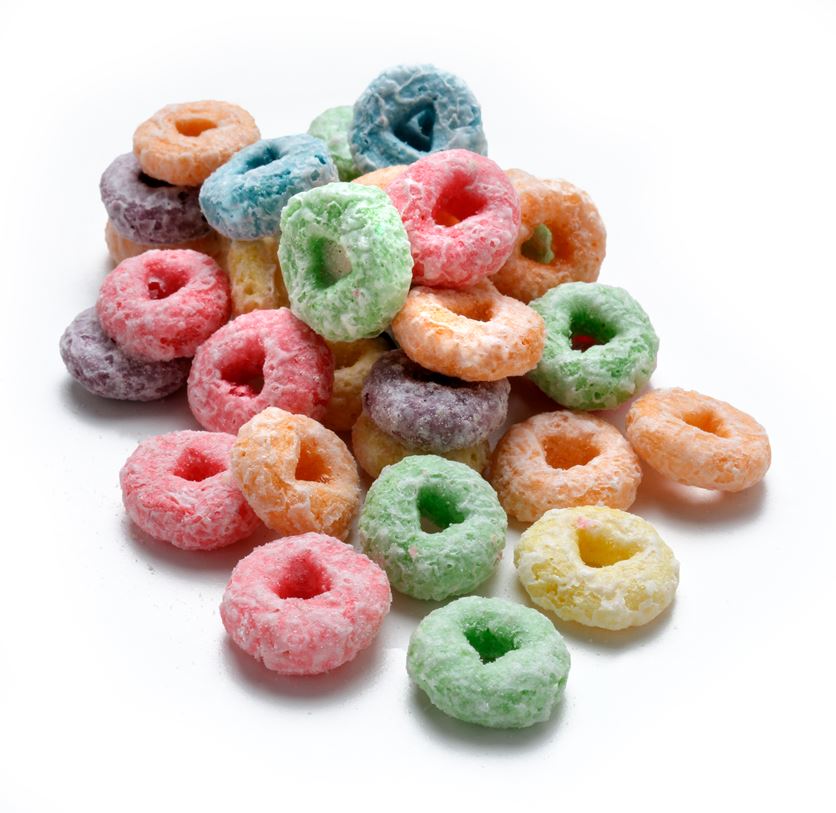 Cereals
Ready-To-Eat Breakfast Cereals
Extrusion cooking of ready-to-eat breakfast cereals offers processing advantages over conventional methods:
Quickly and easily change the extruder for countless shapes and textures
Add components to the system to create numerous flaked products
Add the ability to coat the product with various flavors and dry and liquid additives
Use raw material specifications to formulate products with higher nutritional value and greater textural variety
Direct Expanded Breakfast Cereals
Using a short length/high-speed process, direct expanded breakfast cereals can be created with a series of options.
Water and flavoring slurries can be added to raw materials
Short periods at high temperatures (over 200°C) avoids burning or destruction of flavor
Pressure, temperature and moisture content combine to create steam that expands the product
Rapid evaporative cooling results in the product structure
Barrel length can be adjusted to deal with special recipes, such as those containing more than 50% oat flour
Flaked Breakfast Cereals
A similar process is employed for flaked breakfast cereals.
Less energy is added to the product via friction due to higher moisture content and lower viscosity of the product
Maximum temperature of 100°C
Product is held in a low shear environment for up to 2 minutes
Products is discharged with little or no expansion, forming a bead that can be cooled and flaked
Snacks
Produce a full range of snacks in an array of controlled shapes, sizes, colors and textures from a wide variety of ingredients.
Ingredient Flexibility
Rice and corn flours, grits and meals

Ancient grains such as quinoa and sorghum

Dried fruit powders

Vegetables such as peas and pumpkin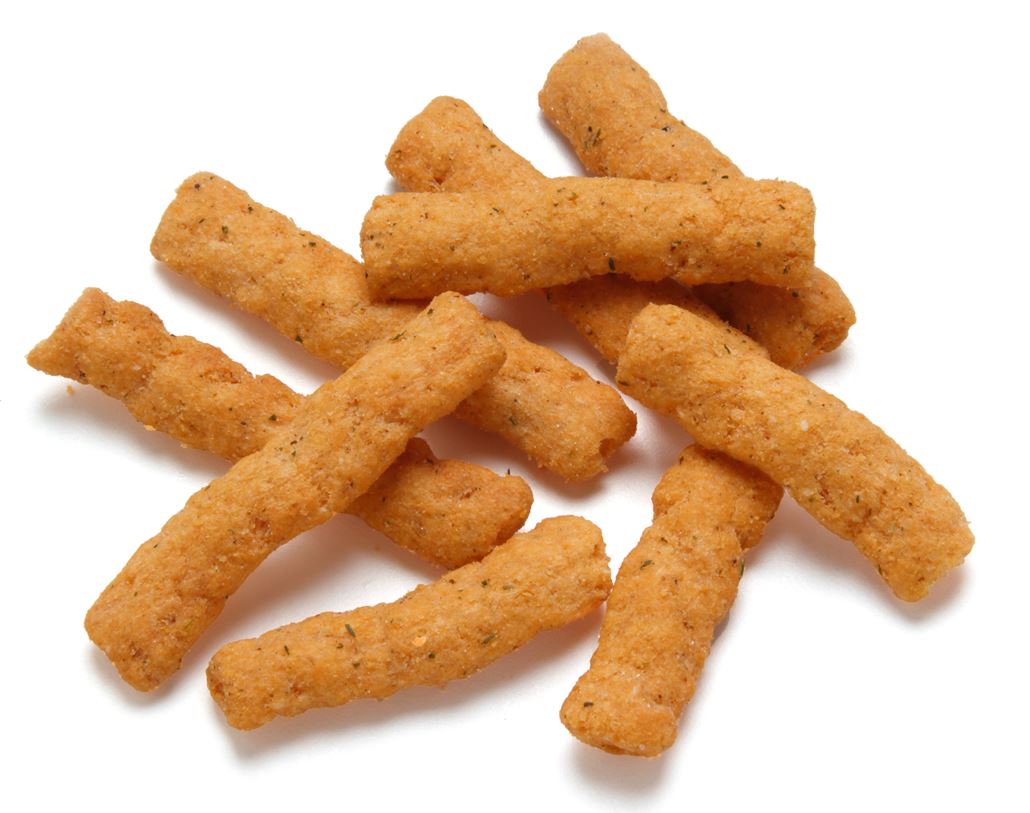 Ancillary Products Coating & Drying
A post-extrusion coating and drying solution for syrup application uniformly coats and dries flaked and shaped cereals and snacks with slurry coating and flavoring materials.
Sugar, cocoa, non-fat dry milk, corn syrup, honey and molasses
Nut, fruit or granola bits also may be added during coating
Dryers & Ovens
​
Automatic Control Systems
Coating Systems
Request Info
to discuss the feasibility, design and implementation for your project
Research & Product Development
The Wenger Technical Center is an agrifood laboratory equipped with the latest in research and production scale extrusion and drying equipment. Let us assist you with:
Product development
Laboratory analysis
Process evaluation
Work With Us
Project Feasibility, Design & Implementation
Count on our knowledge base and breadth of experience that is unsurpassed in extrusion processing and facilities construction.
Start Planning